WHAT ARE THE RISK FACTORS FOR ENDOMETRIAL

CANCER (EC)?
It's important to be aware of factors that may increase the risk of developing EC and talk to your doctor about any risk factors you may have.
SOME COMMON RISK FACTORS FOR ENDOMETRIAL CANCER INCLUDE: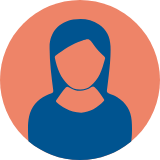 Personal History
Obesity

Age (risk increases with age)

High-fat diet

Lack of exercise 

History of testing positive for Lynch syndrome or another gene mutation linked to EC

Type-2 diabetes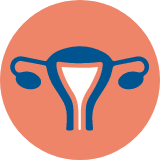 Reproductive History
Never having been pregnant

Polycystic ovarian syndrome (PCOS) (risk could be almost 3 times higher for people living with PCOS)

History of irregular periods 

Increased lifetime number of menstrual cycles

History of hormone therapy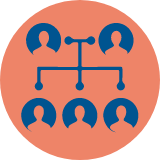 Family History
Family history of uterine cancer

Family history of colorectal cancer linked to Lynch syndrome

Family history of a relative testing positive for Lynch syndrome or another gene mutation linked to EC
FAMILY MEDICAL HISTORY MAY BE A RISK FACTOR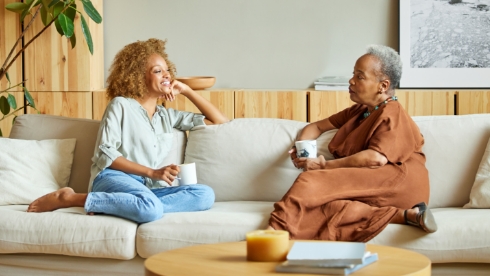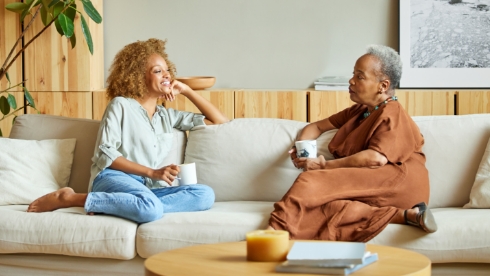 A family history of certain conditions may increase your risk of endometrial cancer (EC). People in families with Lynch syndrome, also known as hereditary nonpolyposis colon cancer (HNPCC), have a higher risk of EC.
Other genetic risk factors include (but are not limited to) mutations in the PTEN gene. People with an inherited PTEN mutation may have a condition called Cowden syndrome.
Genetic counseling can give you information about how genetic conditions might affect you or your family, and genetic testing may help you to better understand if you might have an inherited risk for EC.
You should consult with your doctor about whether to receive genetic counseling and testing.
HEALTH DISPARITIES AMONG COMMUNITIES OF COLOR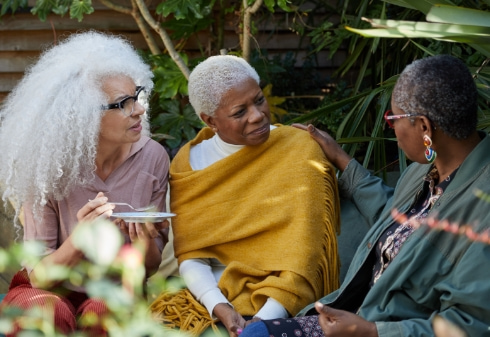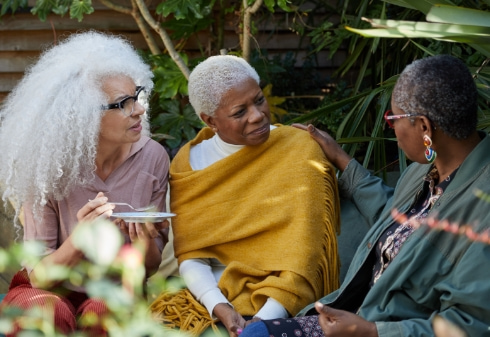 Endometrial cancer (EC) may be more treatable when detected at an early stage. It's especially important for Black women to recognize the symptoms, as only 53% of Black women with the condition receive an early-stage diagnosis.
Studies have found that there are a number of factors that contribute to increasing cases, deaths, and delayed diagnoses for Black women.
Among them are:
Socioeconomic status
Lack of access to care
Inequity in treatment
Biological factors
A survey of 15 Black women with EC showed that knowledge gaps around menopause and misinterpretation of bleeding symptoms may be associated with a delay in diagnosis. This delay may result in a later-stage diagnosis, when the cancer has spread. Endometrial cancer is easier to treat when found at an early stage, so it's important to seek help and advocate for yourself.
It's vital for all women
—especially Black women—
to speak to a doctor if you think you may have any of the risk factors or symptoms of EC.
The Black community is particularly vulnerable to EC since Black people with a uterus are more likely to be diagnosed with advanced-stage disease, have more aggressive tumor types, and face other healthcare disparities. In fact, Black women are twice as likely to die from EC compared to white women.
Black women are more often diagnosed with rare but aggressive forms of EC than white women, which is thought to contribute to an increased number of deaths. More aggressive tumor types accounted for 53% of deaths from EC among Black women, compared with 36% of deaths among white women.
HOW TO PUT YOUR HEALTH FIRST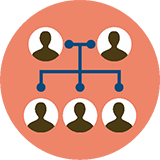 Learn about your family health history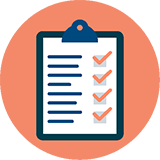 Know your body and document symptoms as they happen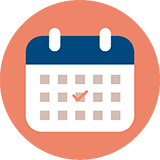 Visit your gynecologist regularly
After menopause, talk to your gynecologist about how often you should visit, and be sure to take any risk factors you may have into account when determining the frequency of visits.
If you are experiencing symptoms of endometrial cancer (EC), your doctor may use the following tests in order to understand the cause:
Pelvic examination
Ultrasound of the uterus
Biopsy of tissue from endometrium
Dilation and curettage with hysteroscopy
There are currently no routine screening tests for EC, so be sure to discuss any potential symptoms with your doctor right away. That way, they will be aware of any symptoms you may be having and can follow up appropriately.