HOW CAN I SPOT THE SIGNS OF
ENDOMETRIAL CANCER (EC)?
SOME COMMON SIGNS OF EC MAY INCLUDE: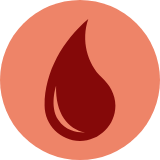 Abnormal vaginal bleeding, spotting, or brownish color discharge after menopause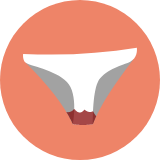 Irregular or heavy bleeding in younger women before menopause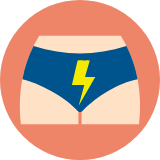 Pelvic area pain
or pressure
Symptoms common in later stages of EC can include feeling a mass and/or losing weight without trying. Less common symptoms include difficult or painful urination and/or pain during intercourse. These are not all the symptoms of EC, and they could be caused by other conditions. These symptoms could be easily overlooked, so it is important to talk to your doctor about any concerning symptoms as soon as they arise.
NEED TO MAKE A DOCTOR APPOINTMENT?
Find a trusted physician through the American College of Obstetricians and Gynecologists
ACOG physician finder